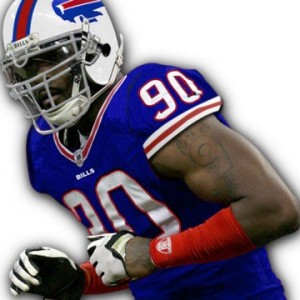 2012 AFC East Predictions: The beasts of the East could be coming from the AFC side in 2012 with the newly caked up Jets and Bills adding support to the monsters in New England. The New England Patriots are still the team to beat  on the AFC East Odds despite being ousted by their New York Giant boogeymen in the Superbowl twice. Buffalo instantly upgraded their defense with the signing of man eating DE Mario Williams. In what has been viewed as a "publicity stunt" by many, the Jets signed Tim Tebow to bring some life to a stagnant offense. Tebow has been paired up with Wildcat formation expert Tony Sparano and his impact could be felt much more than the "experts" expect. Miami meanwhile remains somewhere in the abyss as bait for the bigger fish of the division without significant off-season addition to a team that finished 6-10. The New England Patriots are the favorites on the AFC East Odds at BOVADA CASINO and SPORTSBOOK
2012 AFC East Predictions: 
1. New England Patriots (-350 AFC East Odds)
The Pats have all of the ingredients to cash in with an offense that can only be compared to a runaway train. The defense is improving and the rich really get richer with their stellar draft and off-season additions.
2. New York Jets (+600)
Tebow mania will be felt in the city that never sleeps with Rex Ryan's rat pack. The defense is of the shutdown variety and a power running attack will help the 'Planes rebound from last year's bitter .500 finish.
3. Buffalo Bills (+700)
DE Mario Williams can wreck gameplans and heady QB Ryan Fitzpatrick can throw pinpoint passes when healthy. Buffalo's dual threat running game is tough to handle and elite special teams play make them sleepers.
4. Miami Dolphins (+1200)
Miami drafted QB Ryan Tannehill with 8th overall pick and probably overpaid. Tannehill will not see the field much in his rookie year and the passing game should again be sad. The 'Phins do everything else decent but when Reggie Bush is your marquee player your in trouble.
Wager on all of our 2012 AFC Predictions by betting on the AFC East Odds at BOVADA CASINO and SPORTSBOOK